Additional information
Catalogue Mousquetaires !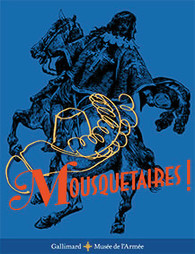 Edited under the scientific direction of Olivier Renaudeau and published by Gallimard
272 pages, ill., 195x255 mm
ISBN : 9782070144709
If Louis XIII, Anne of Austria, Cardinal Richelieu, the Siege of La Rochelle or the arrest of Fouquet are still well-known to the public today throughout the world, it is because of the literary genius of French novelist Alexandre Dumas who raised these French historical figures and major events of the history of France to the rank of planetary myths. Subjected to different interpretation and adaptation, should it be for the theatre, the game or movie industries, the epic tale of the Musketeers remains above all a historical account. From the elite corps of the Musketeers created by Louis XIII and their presence on the battlefield, to the figures of d'Artagnan, Athos, Aramis, Porthos and Milady, not to mention the Queen's diamond pendants and the Man in the Iron Mask, the exploits of this elite corps entirely devoted to the sovereign are both resituated in their poorly known historical context, and discussed within the fictional framework which made it a legend. This book is based on a constant dialogue between the historical facts and the lifelike creations of the French novelist. Light hearted and scholarly, punctuated with multiple incidents, this catalogue offers the reader a wealth of information as it explores a wide range of subjects, from history painting to popular literature including weaponry of the combatants. This book will most certainly fascinate all the fans of Alexandre Dumas and enchant all History lovers.
Selected bibliography
Books around the exhibition are on sale in our bookshop :
Download the bibliography of the exhibition Mousquetaires ! (pdf file, 58 Ko, new window)
The Library-Bookshop offers a wide range of souvenirs: magnets, postcards, stationary items, jewelry...
And a special selection of toys for children: costumes, games, figurines ... on sale in the museum

Young Visitors' Itinerary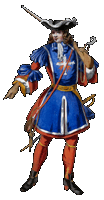 The activities for children start in the main courtyard where mystery objects are reproduced on didactic panels on display. You should then proceed to the exhibition area located on the 3rd floor where approximately ten didactic panels designed for a concrete and playful approach of the collections on display will help the children to discover the story of d'Artagnan and his companions. Our young Musketeers in the making should not miss the fitting room where they can try on a tabard and learn how to handle a musket
The Exhibition game booklet
For more games and discoveries, don't forget the Exhibition Booklet with games for children as from 8 years available at the Information desk of the temporary exhibition or free download :
Download the english Musketeers game Booklet (pdf, 2,2 Mo, new window)