Young visitors
The museum provides several tools to ensure that young visitors can enjoy the exhibition.
Family visits
panels for young visitors
Special panels for young visitors provide an informative and fun way of finding out all about the exhibition's objects, artworks and archives.



Games booklet
The panels tie in to a games booklet in French and English that visitors can pick up at the exhibition entrance or download from the museum's website.



Challenge in the exhibition
The youngest visitors are invited to meet the challenge of using a visual detail to find a specific object or artwork. Send your photos to jeunes@musee-armee.fr to win a prize!
Entertaining guided tours
(from 9 upwards, 1.30h to 2.00h)
The museum also offers an entertaining guided tour of the exhibition to give young visitors a better understanding of the 1870–1871 Franco-German war and find out about the important changes that accompanied or followed on from the conflict on the military, artistic, heritage and commemorative levels. A series of fun challenges await the youngsters during the tour. The guided tour is suitable for families and school groups. (jeunes@musee-armee.fr).

Entertaining guided tours: children from 9 upwards and parents
Price: €7 per child and €12 per adult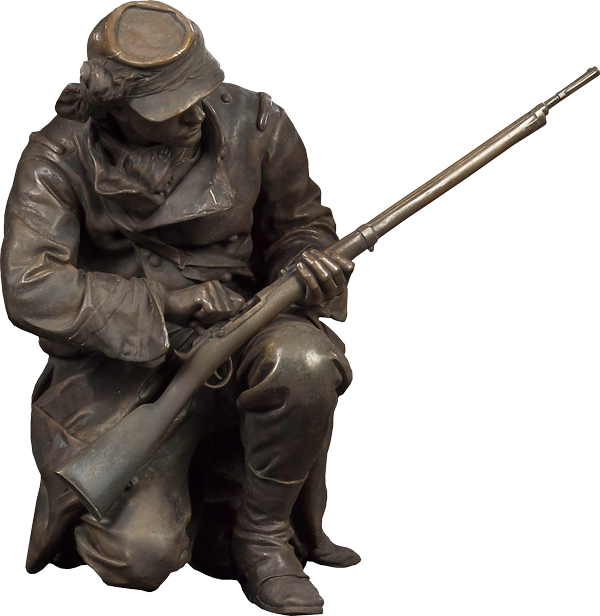 Look for this detail in the exhibition